1. High Power, Low Price
Quick notes:
– Affordable Ford Mustangs
– A cheap Chevrolets
– Incredible lesser-known models

Muscle cars are loved by just about every gearhead out there. There's something romantic about a square-jawed old car with a massive engine under the hood. The good news is, they don't need to cost the earth. In this article, we're going to take a look at some of the cheaper options available. Ready to learn more? Then read on.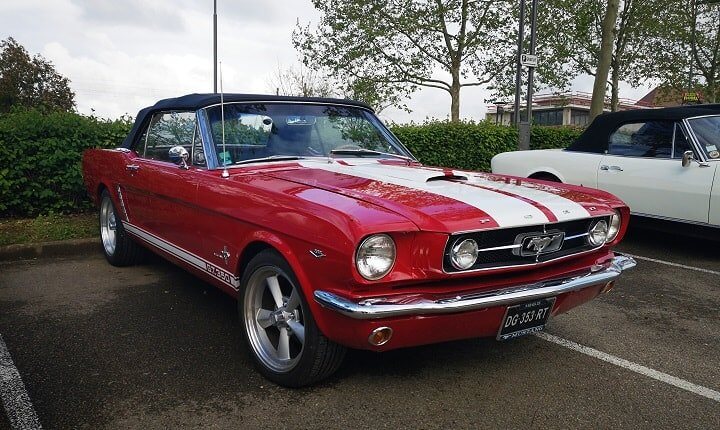 2. Ford Mustang
Yep, that's right. The granddaddy of the pony car movement is one of the cheaper muscle cars for sale today. If you want to get your Bullitt on, it won't cost you much more than a modern 'stang.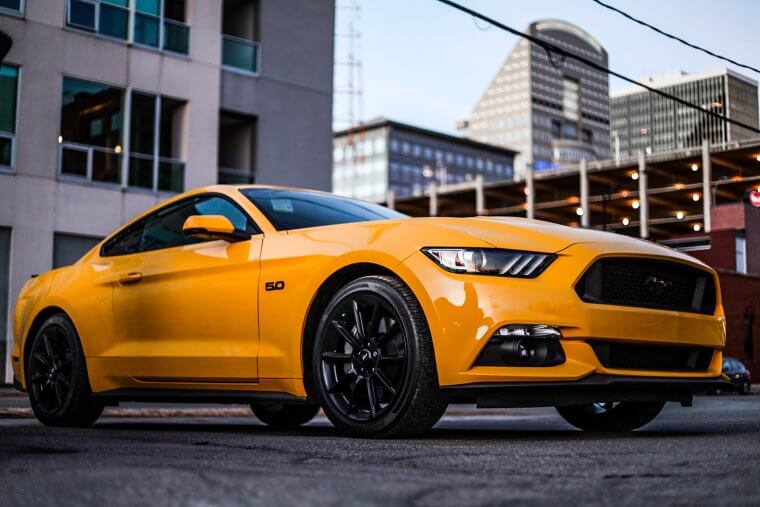 While some models do run north of $70,000, you can also find some, particularly first-generation Mustangs, for around $25-30,000. While they may not be as fast as modern exotic cars, they practically exude a sense of cool. They will make heads turn, guaranteed.
3. AMC Javelin
AMC Javelins and their failure to become popular with the mainstream is one of the biggest mysteries of classic cars. The Javelin is a hulking monster of a car, with engines to match. Its biggest engine was a 401 V8, and it flew.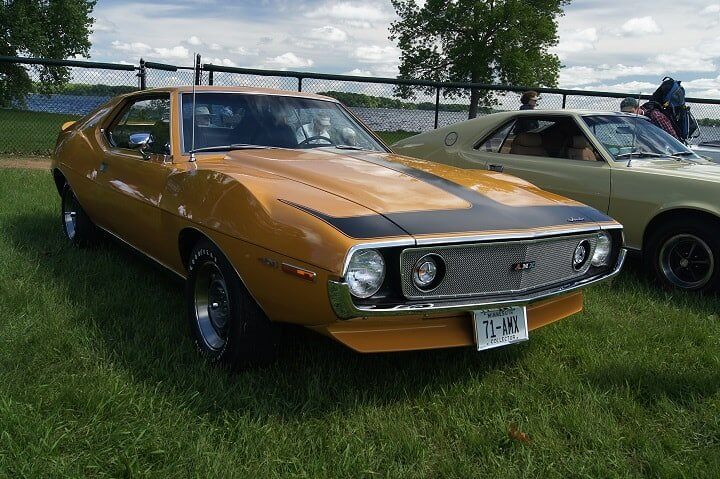 The models from the early 1970s are cheap; these muscle cars are for sale for around $15,000. Their sleek, unique looks are unmatched by any other car of the era, while powerful engines and a fantastic drive make them hugely underrated. You will not be sad you got one.
4. Plymouth Fury
A chunky, brutal-looking muscle car, the Fury is one of Plymouth's less expensive models. Produced from 1959 up to 1989, we're most interested in models from the early 1970s. As with most muscle cars, their performance declined after the mid-1970s, so avoid these models unless fascinated by their looks.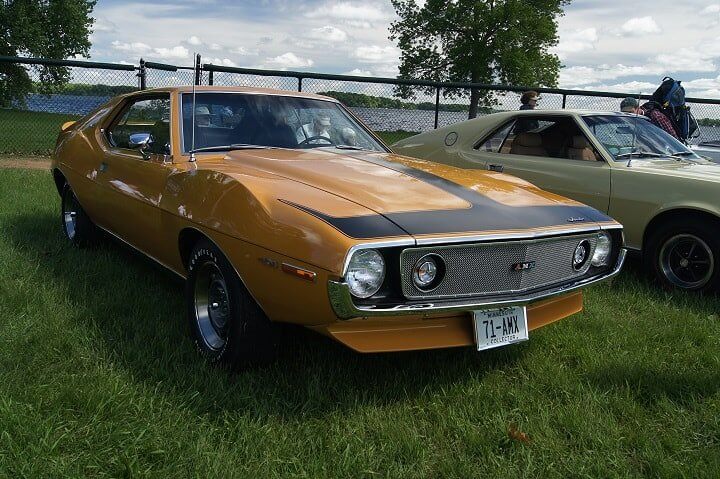 The Furys produced from 1969-1973 are particularly fetching, especially the convertible models. These cars can easily be found selling for just $10-15,000. If you luck upon a six-barrel model in this price range, snap it up, and be the envy of every car fanatic around.

The good news is, classic muscle cars don't need to cost the earth
5. Chevrolet Nova SS
Finally, something on this list for the Chevy fans out there. The Nova was never loved like the Camaro or the Corvette. In part, it's understandable, but it doesn't deserve to be forgotten just because of its more famous stablemates.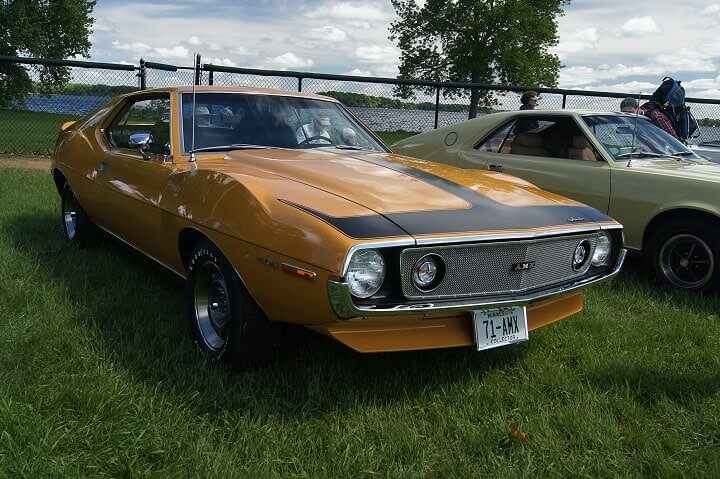 The Nova SS, particularly with the optional big-block V8, packs a tremendous amount of power into a tiny frame. It's the Manny Pacquiao of muscle cars, effectively. Due to their relative lack of fame, they can be found for around $15,000, easily.
6. Oldsmobile Cutlass
Scrub any memories of the Oldsmobile Cutlass from the late 1990s out of your head. We're taking it back to the old school, back when the Cutlass was an amazing muscle car, worthy of love. Specifically, we're looking at the coupes produced from 1968-1972. Do you want an insane 455 V8 under the hood? Then oh boy, you'll want to find one of these muscle cars for sale.

Muscle cars are loved by just about every gearhead out there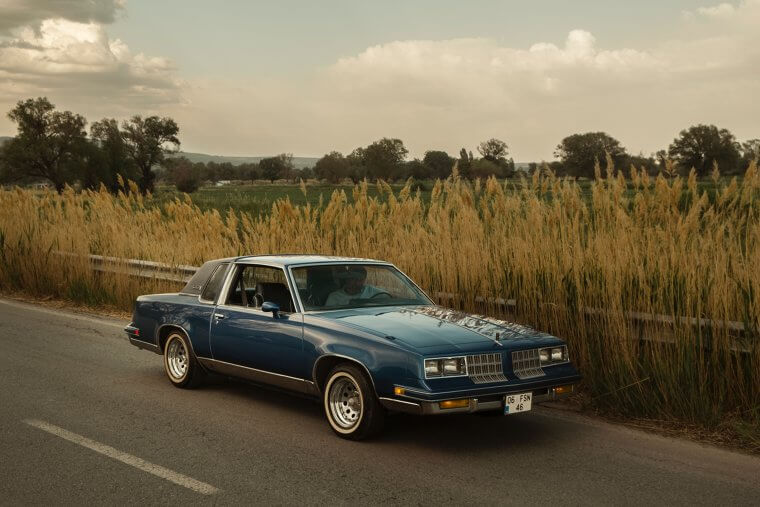 These cars have the look of the rarer and more expensive Oldsmobile 442 at a lower price, without any real sacrifices. If you want to get your hands on one of these gorgeous cars, you'll only have to part with around $15-20,000. Not bad, in our book.
7. Buick Riviera
It's frankly silly that the Riviera isn't more coveted. Look at it. Look at that long, sleek body, and tell me it doesn't make you feel something special, deep down in your heart. It's the closest that most of us will ever get to owning Cadzzilla, and it can be had for barely any money.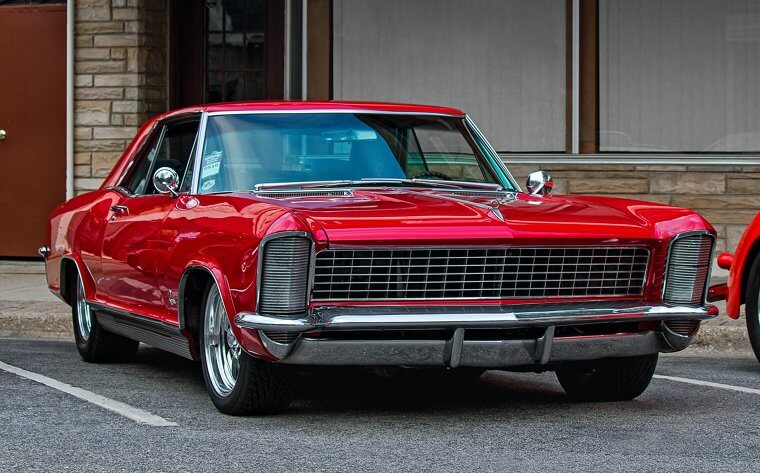 Like the Cutlass, the Riviera was available with engines of up to 455 cubic inches, and that is a whole lot of power to have on tap. While the models from 1970 are cool, they lose the concealed headlights that were one of the Riviera's trademark, so be warned. Models from the 1960s can be had for as little as $15,000.
8. A Deeper Dive – Related Reading From the 101:
How to buy a dependable used car | Autos 101
Pro tips on how to avoid the scammers out there.

5 tips for buying your first car | Autos 101
What you need to know before you take the plunge

The all-American 2019 Shelby Ford F-150 Series | Autos 101
More American than apple pie, you're going to love this pickup.